Beagle Obedience Training Tips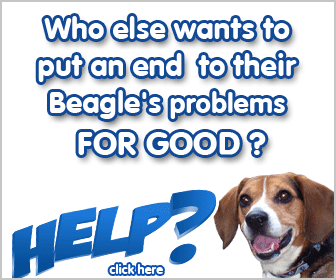 As any responsible dog owner will tell you, an important part of ensuring that your experiences with your dog remain positive and peaceful is to take beagle obedience training classes with your dog. Beagle obedience training can not only help you to introduce the key training basics to your pup but it can also help you to successfully socialize your beagle.
Create A Training Schedule
One of the most valuable tools that you can have in your beagle obedience training toolkit is to create a training schedule so that every member of your family can not only join in on the training but so that you can set attainable goals that you and your beagle can work towards.
Your goals should be realistic for the age and ability of your beagle; it makes little sense, and could be a major source of frustration and confusion if you try to dive into beagle obedience training lessons that are above what your puppy is ready for.
Socialization Can Be Fun
Socializing your puppy has many benefits; in addition to allowing him to interact with other dogs, new people and new sights, sounds, and smells, socialization can work towards bringing him out of his shell and encouraging him to be less insecure. Many dogs can grow fearful of new situations unless they are exposed to them at an early age. Beagle puppy obedience training classes can help your young beagle learn the commands that are important but they can also introduce him to a new range of puppy companions who can help him get over a fear of other dogs.
Taking your beagle with you to social events or to area dog parks is another way that you can continue to reinforce the important training commands while allowing him to mingle with other dogs of all shapes and sizes.
Remember Your Manners
While you are working towards effective beagle obedience training is a good idea to remember that you are not just training your dog. You are also training yourself and working towards changing your mindset. Beagles, like all dogs, are incredibly perceptive and are very likely to pick up on any negative emotions that you have towards the training sessions.
Remember to keep calm and be incredibly patience with your puppy, especially during the moments when he displays his stubborn streak and refuses to cooperate with you.
Remember that it will not solve any of your problems with your beagle if you raise your voice in anger or strike out at him. Not only will that serve to confuse him but it will also work toward damaging the levels of trust that you have built up with your puppy.
Remember that if you do find yourself getting incredibly frustrated with the way that your beagles obedience training is going, you should consider taking a break from training for at least a few hours. Young dogs have very short attention spans and there is only so much that they can handle when it comes to learning new concept – taking a break could be the best thing for both of you!
Beagle obedience training classes are an ideal method of teaching your dog his manners and the important obedience commands while also working on his socialization skills!